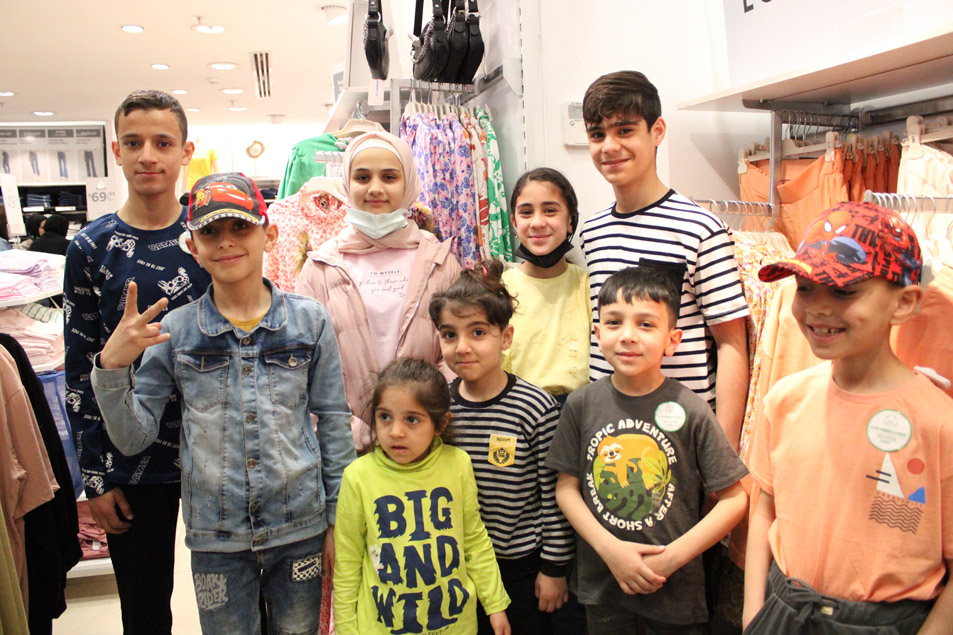 Ramadan is the month of giving & blessing, and with the help of our generous donors, the Ramadan basket for this year was a resounding success.
Hanan Foundation was able to provide 350 families with food during the whole month of Ramadan.
We were able to put happy smiles on 50 kids' faces with the weekly iftar we hosted for them and their mothers.
We continued to share love and happiness with our kids on Eid Al-Fitr, by giving them the chance to choose their Eid Clothes, and there was nothing more innocent and pure than the happiness we saw on their faces.
To Hanan's charitable donors, thank you for your great generosity. No matter the amount, your donation made a big difference in Ramadan 2022.