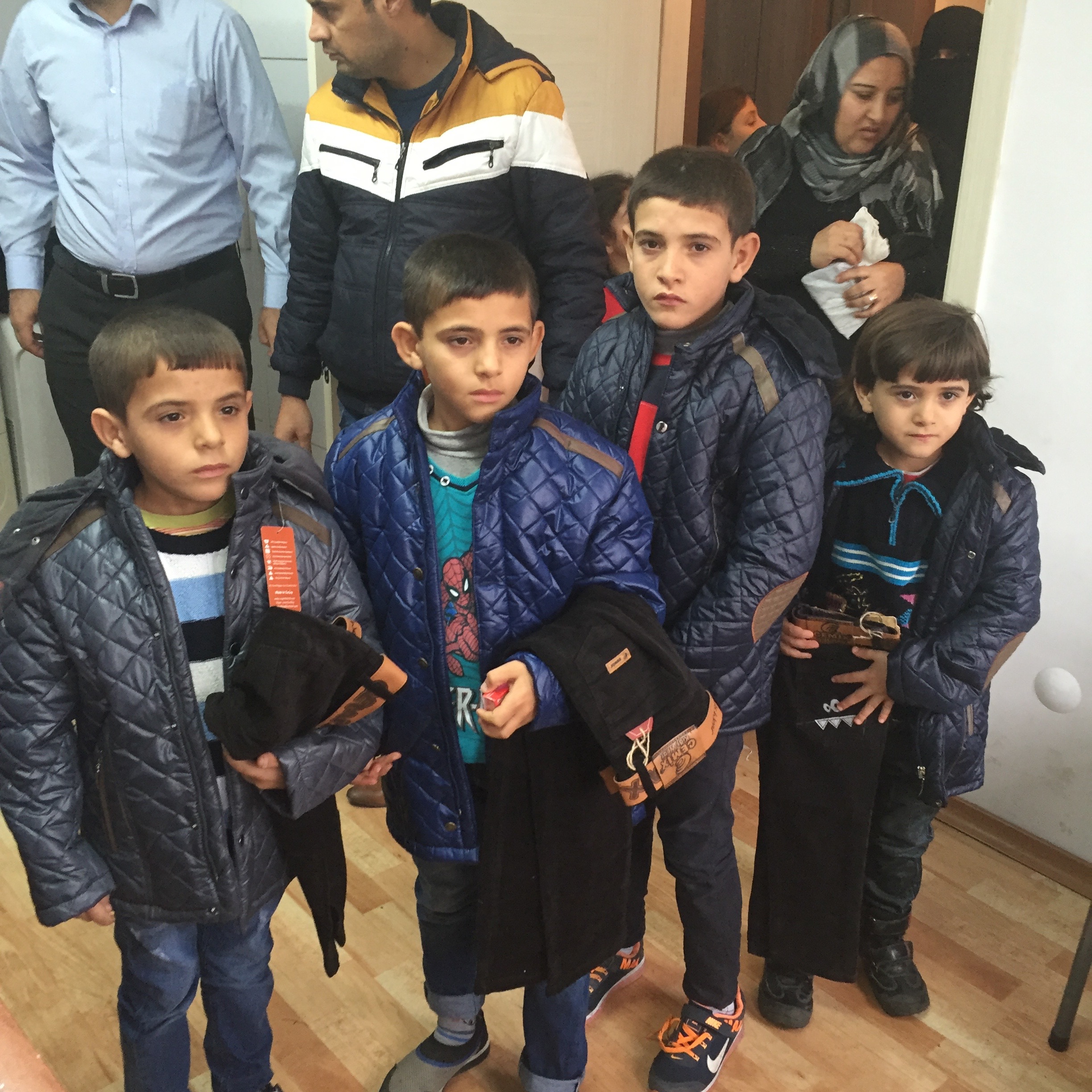 We are now sponsoring over 300 Syrian refugees in Turkey in a school sponsored solely by Hanan Foundation.  The Syrian issue is becoming a long-term struggle and we have no option but to continue to do what we can to support educating Syrian refugees and orphans.
We may be fighting an uphill battle in D.C., but we can't give up on the kids. Your donations have helped us purchase winter clothes and 600 needed backpacks and shoes. The children were scared that the snow and rain would ruin their books and so they asked for backpacks. Most of the kids had only torn sandals and plastic bags to carry their books.
Most recently, Mirna Barq and Assad Jebara visited Turkey and received extra sponsorship from the city to cover teacher salaries which means your dollar now will go an even longer way.
As we approach 2017, we want to make sure to sustain and expand our work. Our plan is to bring 100 more kids and help cover their transportation.
Our goal is to raise $30K from now until the end of the year.