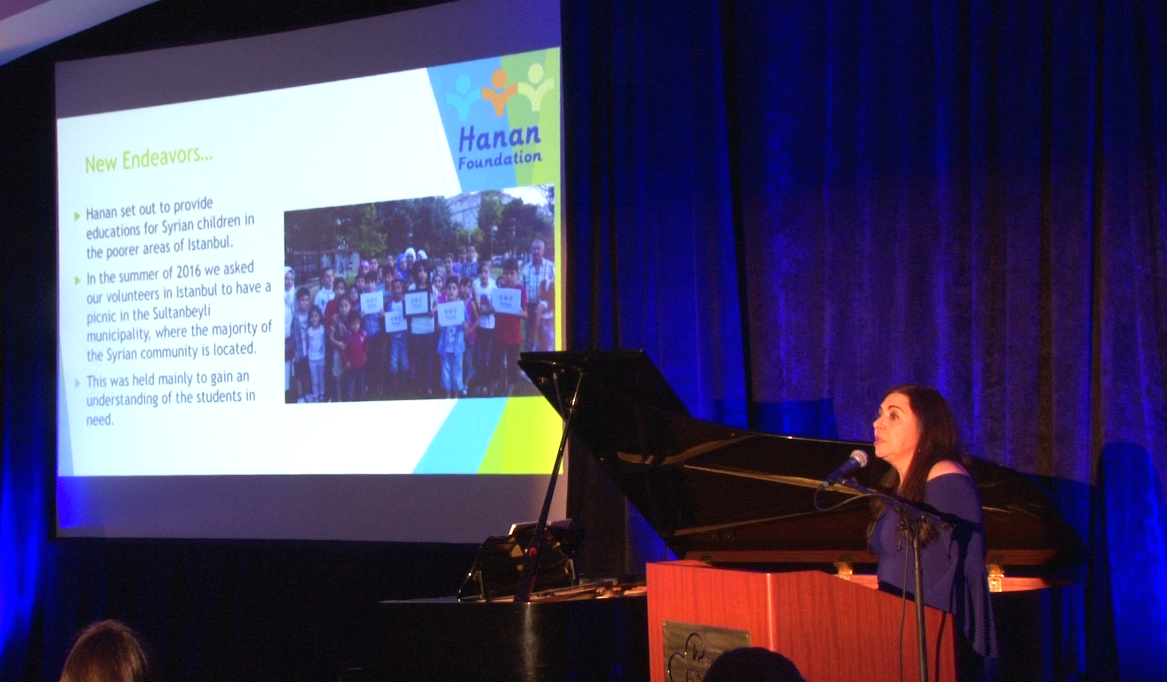 Saturday, May 20th, 2017, the mood set with artwork by Mays Mahayni Tawam around the room, a grand piano up front and center, and the Orlando community out in full support.  An evening filled with expressions of hope, support, and promise as the faces of the children of Hanan Okulu captured our hearts.
Emir Gamsizoglu, renown Turkish pianist and composer, finished off the evening with a concert of beautiful music by Chopin and his life story as a "Refugee in Paris".
Thanks to the funding of the entire event by board members, 100% of the proceeds raised go to the school.  The generous contributions of the community allowed Hanan Foundation to raise over $55,000 to continue to provide education for Syrian Refugee Children in its school in Istanbul.  The money will go towards supplies, uniforms, education, transportation and any health needs that may arise and Hanan can afford for these children.
Summer Camp 2017 will be heading to Istanbul to provide the Syrian Refugee Children with two weeks of activities, arts and crafts, sports, and fun.  Creating hope and instilling promise is our goal for these children. We look forward to sharing our experiences when we return.
Thank you to all our supporters for helping us continue our mission.